Donát Kékesi – Photography
Commercials, Film & Video
When it comes to video projects, we offer a full range of services from scriptwriting to filming and post-production, with quick turnaround times.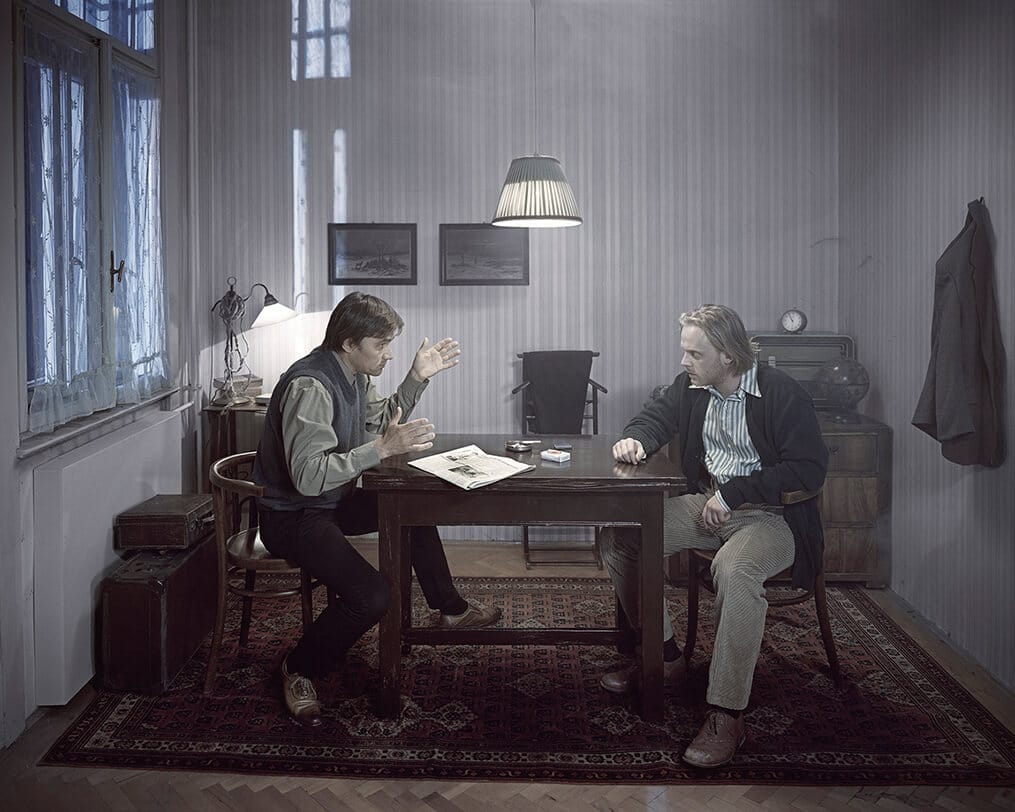 In the past years we have shot commercials, image films and event aftermovies for several multinational companies. At the same time, we were involved in creative projects, short feature films and music videos, where we came up with ideas, concepts, storyboards, and production plans. We were also in charge of organizing the crew, managing locations, and casting actors.
We efficiently manage the shoot that we plan together. We guide you through the process, so everything is completed on time. By the end of the day, we prepare a draft with a voiceover, and by the agreed deadline we deliver a professional, color-corrected and post-processed film complete with subtitles and score.
Commercials
What We Offer

The Meeting
First, we would like to know exactly what you have in mind for the film you need. In our consultation session, we get to know your brand, your vision, and discuss in detail what mood, feeling and message you want to convey.

Creative Concept & Script
After our meeting, we prepare several creative concepts and sketches. We will then choose together the one that suits the final product best. Finally, we agree on the script and draw up a comprehensive production plan for the concept.

Organization, Production
After the final script is ready, our team starts planning the organization and pre-production. During the process, we provide site visits, casting, crew scheduling and other organizational tasks.

The Crew
Depending on the type of film, we take care of preparation, production, and post-production, working with a complete film crew. Our team includes a director, a gaffer, and a prop master, as well as hairdressers, make-up artists and stylists to ensure you get the best end product.

Professional Equipment
When it comes to shooting a film, we have all the latest technology and equipment available. We are working with drones, camera stabilizers, professional lighting, green screen technology and a full post-production studio. Each project is unique and requires different equipment. Everything needed is tailored to your project.

Shooting
On the day of shooting, the film is shot according to the prearranged production plan. We believe in polite, assertive communication. At every stage, we let you know what's happening as we do the job. We prioritize our clients' needs, just as we pay due attention to the on-set actors, too. Although shooting days are the most creative and fun part of the filmmaking process, they are a highly disciplined process. You are invited to join us on set to watch your film be created.

Post-production
The last step is post-production. Editing, effects, animation, lighting, subtitling, narration, sound mixing, and adding background music. After finishing touches you will receive the finalized video within the agreed deadline. As always, you have the final say.

Behind-The-Scenes Photos and Videos
Shooting a film is a special experience. Therefore, in many cases we record some behind-the-scenes moments with an additional camera and make a separate photo-series and video so you can take a trip down memory lane.
Also, this material can be used to reinforce the corporate brand and is a great tool in any employer branding campaign.

Commercials, Film & Video
Testimonials

"As a dentist, it is important to present a positive image not only in person when we meet with patients, but also before treatment sessions, so that they are not afraid of visiting our dental office. I wanted to have photos of myself and my colleagues on our website that show how friendly and approachable we are."

"I was very pleased that we could quickly come to an agreement on the details of the photo shoot. Donát prepared a precise schedule of the day of shooting, so the office could run as usual. He knew exactly how to communicate on set, what language to use, and knew how to bring out exactly what we wanted from our colleagues. But that is not all, he always offers great value for money services."

"We are about to enter the international market, so we felt it was important to kick it off with professional photos on our new website. Donát was not only professional and flexible in scheduling the shoot, but he also delivered the finished images extremely fast, for which we are very grateful."

"We have spent a long time looking for the right photographer to ensure that all our colleagues are finally represented on our website in a way they deserve. We loved the photo shoot, and were thankful that we even had the opportunity to take spontaneous photos on the spot. He even took the time to capture the interior separately. His work speaks for itself!"

"When we opened our co-working office, we had no idea that in addition to location and free coffee, what difference it makes to how people perceive the office on our website. Donát's pictures reflect how our co-working spaces look in reality in a very tasteful way."

"Alongside the stunning photos of our meals, we have realized that it is the atmosphere that really makes a guest become a regular. We are proud of our interior, which Donát has captured with sensitivity and amazing perspective."