Donát Kékesi – Photography
An outstanding portrait shows the personality and immediately highlights values and strengths.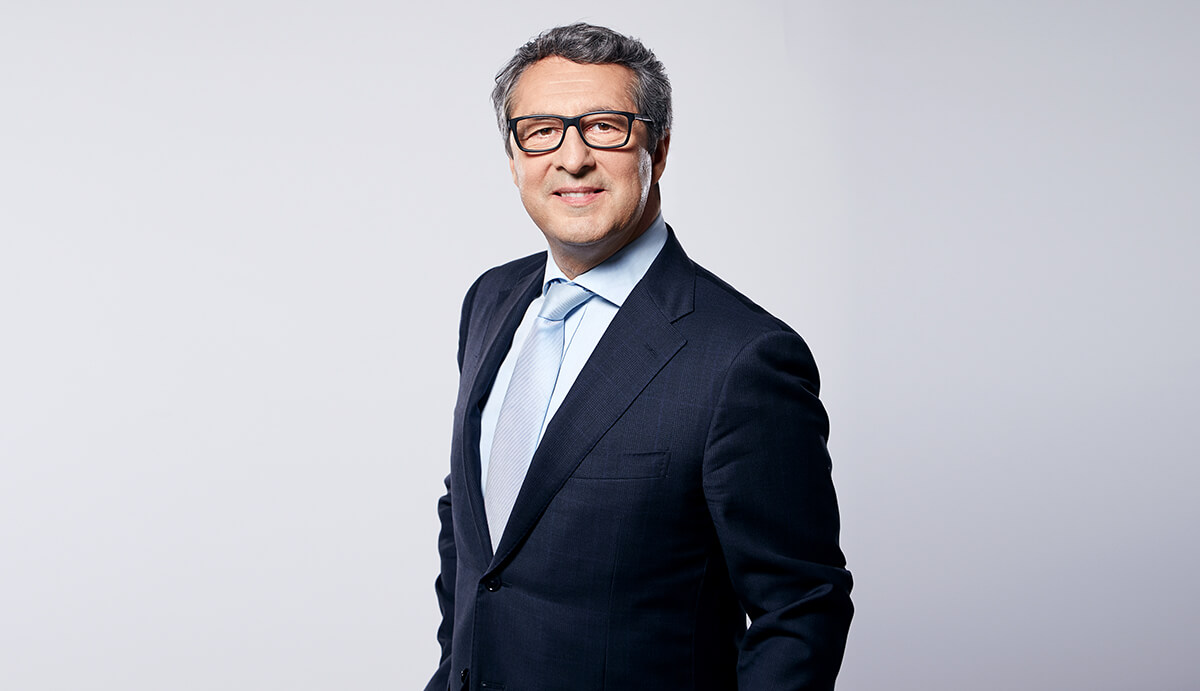 Business & corporate portraits
Lookbook & portfolio shootings
Portraits for PR interviews
Presenter portraits for events
Did you know that 95% of the people will first look at the portraits on your website, social media and CV? A successful online presence is based on high quality, unique visual content.
Finding your own visual voice is not only about knowing who you are and defining your strengths. It is also important in how we communicate ourselves to partners and clients. A great, professional portrait is an important tool to build and maintain your brand, just like an impressive logo or an attractive website.
This tool helps you to build your corporate identity with personality, truthfulness and reliability, whether we are talking about a domestic or foreign market, competitive or non-profit, foundation or a scientific company.
How do you want people to look at your business? Stand out from the crowd and let us take your portrait! Contact us and we will help you choose the right theme, style and location for you. We do our absolute best to make the vision come true.
Choose only the services you want. Pay only if you're 100% satisfied.
Selection of our photos
from the past years
How we help you make your
portraits outstanding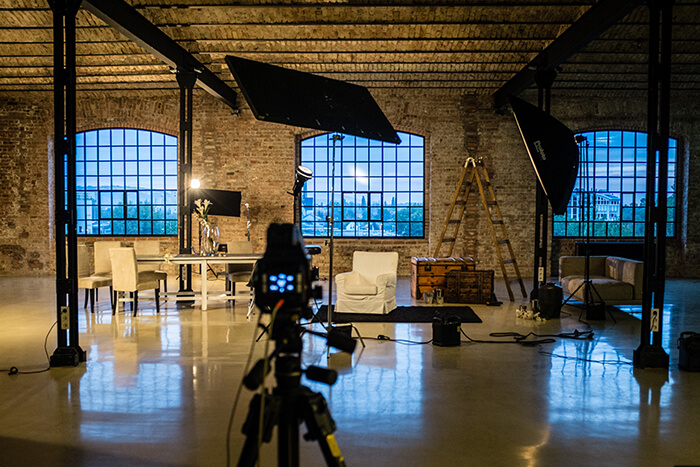 Style
Elegant? Innovative? Classic? Our award-winning team will create a concept using the style and mood that suits you. We arrange the scene to get the best out of the camera and the people in front of it.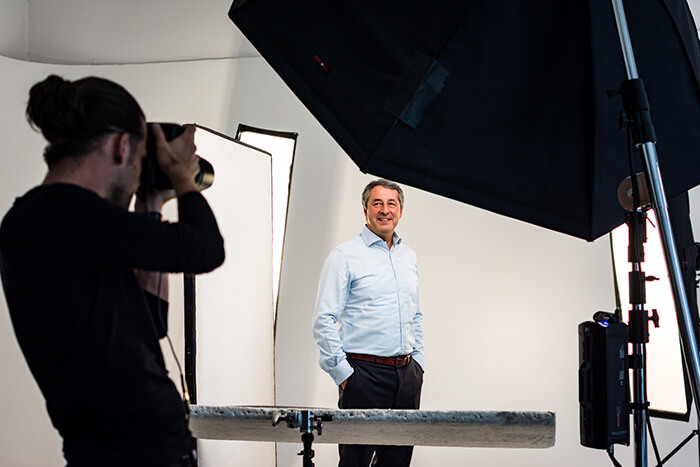 People
Taking part in a photo session is important because everyone wants to be seen in their best light. We strive to create a friendly atmosphere during the shoot, communicating personally and individually. This is how we bring the best out of everybody.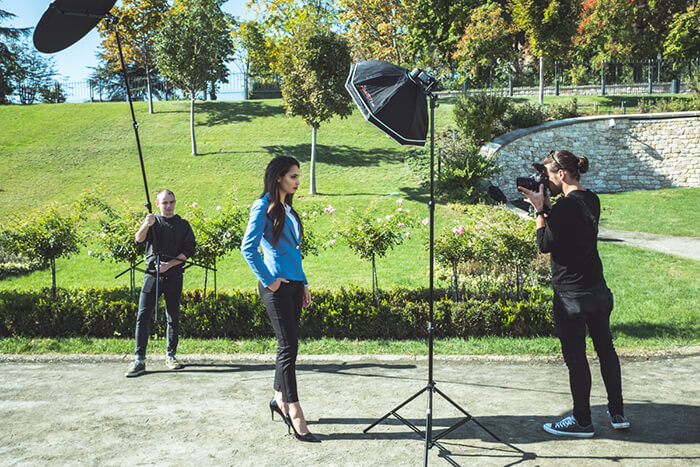 Timing
Your business doesn't stop for our cameras. Thanks to our experience, we have developed a structure which helps us work with the tightest schedules without compromising the artistic vision. Every shoot is precisely thought out and well-prepared, so you spend only the time that's needed.
Portraits & Headshots

the details of the service

The Meeting
In our first call, we discuss all the important details regarding your portrait session, including the style, mood and your vision. I am ready to take part in brainstorming, and will show you some of my previous work as an inspiration.

Hair, Make-up & Styling
Throughout the portrait session we work with hairdressers and make-up artists who are at your disposal. Professional make-up amplifies the exclusivity and also helps you to get focused for the shoot. Most importantly, you will look fabulous for the camera.

The Photo Shoot
Your photo shoot starts with the plan we developed together. We believe in polite, confident and empathetic communication. The advantage of a complete photography crew is that everybody gets the right attention. On top of that, the photo session is equipped with a control-monitor that instantly displays the images so we can make everything perfect – from the lighting, to the angles and the composition.

Professional Studio Equipment
Lighting is as important as the camera. The location scout helps us to find the best lit spots and shooting perspectives. Our high performance flashes make your portrait bright and dynamic. Whether you choose your office interior or studio location, we will find the most advantageous composition.

Post Processing & Color Correction
Just after the photo shoot you will receive the raw photos so you can pick your favourites. As always, we can guide you through the process. All your selected images go through a color correction & retouching phase. At the end, the complete material is uploaded to a password-protected gallery by the agreed deadline.

Behind the scenes - photos & videos
In addition to your magnificent group shots, you will receive an additional gift – a 'behind the scenes' look at the session. They are perfect for corporate communication and social media content as well as a perfect keepsake for your colleagues. Do you have Instagram or Facebook? Great! We will send you the finished materials ready to post.
Portrait & headshot photography
Watch what our clients say
Janka Kopek – about my portrait photography
Márius Gomola – about my business portrait photography
Dr. Balázs Horváth – about my image photography
Portrait & headshot photography
Read what our clients say

"I was very pleased that we could quickly come to an agreement on the details of the photo shoot. Donát prepared a precise schedule of the day of shooting, so the office could run as usual. He knew exactly how to communicate on set, what language to use, and knew how to bring out exactly what we wanted from our colleagues. He always offers great value for the price."

"For a portfolio, it is not only important that good pictures are taken, but also that if they look at 100 photos at a casting, then I am included in the 10 that catch their eyes: this requires taste, proper settings and vision. In addition to his professionalism, Donát is always very cheerful, positive and lifts the mood easily. His suggestions helped me a lot during the photo shoot, and he delivered the finished pictures to me in record time."

"As a dentist, it is important to present a positive image not only in person when we meet with patients, but also before treatment sessions, so that they are not afraid of visiting our dental office. However, I wanted to have photos of myself and my colleagues on our website that show how friendly and approachable we are."

"Everyone worked together with courtesy, politeness, and kindness and did everything to ensure that I was pleased with my time spent on set and that everything was to my satisfaction."

"Donát created excellent profile pictures for me for corporate use in a highly professional manner. I can only recommend! :)"

"The shoot was amazing! I was extremely nervous at the beginning, but Donát and Orsi calmed me down with ease. I had a great time during the shoot and the result turned out to be really cool!"